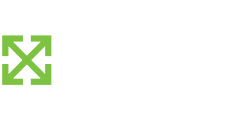 Your Review
Submit a Review

Resident Reviews
Great Place To Live
|

Recommended: Yes
A wonderful place to live. Close to many things.|Recommended: YesI can be cold in the apartment during the winter season. Other than that, it has been fabulous. Your whole complex is your ward family. I made friends really quickly
I liked it here|Recommended: YesIt's a cool place
It's really worth it for the pricing.|Recommended: YesYou get your own private room, the ward is really nice. Not a lot to complain about other than parking charges....
It's great|Recommended: YesI love living here. Management is friendly and maintenance is quick to respond when we send in requests. However, the hot tub has been out of commission for a few months. We were told that it would be a quick fix, but still hasn't been taken care of yet. There are also little things around the apartment that are getting old and could be replaced. But overall, it's a very enjoyable place to live
A great place to live.|Recommended: YesThis place is so peaceful and fun at the same time. I love it here
Comfortable private room|Recommended: YesIt's peaceful with a bit of an older crowd. Good ward, nice complex, clean, safe, laundry machine and dryer in each apartment.
It is a very nice area to live in.|Recommended: YesIt is a pretty nice place to live it everything seems to be pretty good.
Great Place To Live
|Recommended: Yes
It's a great community and great place to live. The ward is great. My only complaint would be the distance to campus is a little farther than some places, but they make up for that by providing a great living space
Thank you for the review, Jacob. We love having you as a resident!
Great location, AWESOME parking
|Recommended: Yes
The location of the Omni is great. There aren't many other apartments around, so it stays quite and only our tenants and guests really park here.
Zack, thank you for the review! It's great to hear that you enjoy the location and parking at the Omni.
Love it
|Recommended: Yes
I love living here, its a great apartment and I have wonderful roommates. I feel at home.
Amanda, we are so glad to hear that you love living here! Thank you for the review. :)
It is a great place to live.
|Recommended: Yes
I loved living there. The apartments are really nice and comfortable. I really enjoyed my experience there and I would recommend it to anyone.
Zachary, I'm so glad you've enjoyed your stay at the Omni. Thank you for the feedback!
I like the omni. I have been very pleased living here
|Recommended: Yes
It's nice, clean and peaceful living at the omni. I am glad I do.
Alexie, thank you for the review! We love having you as a resident here at the Omni.
Great place to live
|Recommended: Yes
The Omni isn't a bad place to live. They do try to keep up a face of a nice place, but then there will be little issues here and there that'll pop up. Like in the winter there was ice all over the place, and they only did something about it when people started complaining. But they do try to take care of the problems in a timely fashion which is extremely nice. They are very friendly, and there is a manager that actually lives on site which is nice for emergency's. The people who live here are fabulous. Since it is a little bit of a ways away from campus there tends be an older crowd, but that can be a good thing because they take care of things better. Overall I'm satisfied with living here.
Thanks so much for your review, Jessica! We are so glad you enjoy living at The Omni!
The Omni
|Recommended: Yes
Great clean place. Everyone is super nice. A little bit older crowd but it really is a great place.
Thank you for your review Cameron. We are so glad you love it here!