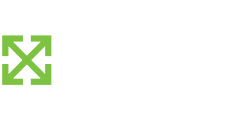 Your Review
Submit a Review

Resident Reviews
Good value for money in a place not too far from campus
|

Recommended: Yes
Thanks for your review Jake! We are constantly working on the hot tub - there always seams to be an issue with it! We apologize this has not been working for the majority of the time you've been here, but are so glad you still decided to renew your lease! Please let us know if you have any questions or concerns!
More like home than anywhere else I've lived.
|Recommended: Yes
I haven't been living here too long, but it's been a good experience so far. It feels like an actual home instead of some crappy college apartment, which makes a bigger difference than you would think. Two bathrooms, washer and dryer, private room, good carpet which is important The price seems a little high especially when it's more than the dubious 315 sign out on the lawn , but I think it's more or less worth the quality. So far, management has been good and easy to work with. Hopefully it stays that way.
Thanks for your review Jarom! We are so glad you enjoy living here!
Great Place
|Recommended: Yes
This place is great to live.
We're so glad you enjoy living here!
I love The Omni
|Recommended: Yes
It's fantastic living here. It's so worth the money spent to live here. Of course, no where is perfect. But i'd say this place is pretty close
Thanks for your review Carli! We're so glad you love it here :)
A nice place to live at a very reasonable price
|Recommended: Yes
The Omni is a modernized apartment complex that has all the necessities you could need. I have been very pleased with the comfort of the apartment and it has been a greater experience than other Provo complexes that I have lived in. I would recommend this complex to anyone because it is affordable and up to date.
Thank you for your review! We're so glad you enjoy living here!
Best BYU housing ever.|Recommended: YesBest fastest responding maintenance crew I've ever seen. Love the individual rooms, dual bathrooms, excellent heating cooling system, washer dryer in each apartment and optional Google Fiber Friendly place- check it out.
Sweet Place|Recommended: YesOmni is legit. Great quality for the price, although the price keeps going up, of which I am not a fan. I originally signed up knowing I'd pay 300 a month. I am at 321 a month now. But overall it is a fun place to leave.
Best place for parking that I have ever been too. And underground parking is really nice!|Recommended: YesIts a really nice place to live. Its pretty cheap for a private room. Parking is awesome I like how anyone can park there and you don't get towed. They are really good about maintenance. They come pretty fast and fix whatever you reported. The ward there is really awesome as well. I would definitely recommend this place to someone.
Best student housing I ve found!|Recommended: YesOmni is great, the people are chill and the place is nice. It's convenient having our own washer dryer in the apartment. The walls aren't super thin but I can hear my roommates if they're talking or something so that's kinda annoying but not a big deal. The 3rd floor has vaulted ceilings which is fantastic. Cleaning checks are fairly straightforward and not overly crazy. Some people complain about the apartment manager but I haven't really had any issues where I've needed to talk to her out of business hours I know a couple apartments that have flooded and they couldn't get ahold of the manager or maintenance so I don't have any complaints there. I still prefer this place over others that I've lived at including some of the more upper class complexes . Plus free parking. Can't beat that.
Nice and Quiet|Recommended: YesIt is a good place to live if you like it quiet and also has friendly staff.
It s a pretty good place to live. Not super expensive|Recommended: YesI really like having my own room and my own washer and dryer. Parking is also a huge plus. There are some downsides though. They have raised the rent a couple of times and you have to pay for internet regardless if you use google fiber. They can also be unfair with cleaning checks. Also you can hear the people above you really well.
This place is better than everywhere else|Recommended: YesThis place is better than where you live right now. Free underground parking, tons of parking for your friends. Social if you want to be, anti social if you want to be. I've been here for 4 years. I'm not like those idiots in Provo that move every semester or year.
Nice place. Better than some.
|Recommended: No
Pros: There s a hot tub (kind of), rooms are private, it s generally pretty quiet. Affordable. The ward s pretty good. Cons: I haven t been impressed with management s responsiveness. The manager does take care of two places, so it s somewhat understandable, but communication has been a definite frustration. The hot tub leaks onto the sidewalk and into the parking garage. And our house flooded three times (not hot tub related).
Hi Stephen! I'm so sorry you feel like you I haven't responded quickly enough! Please always feel free to stop by my office (727 N 300E) anytime. I'm there Monday-Thursday from 10-6 PM and Fridays from 10-4 PM. Also, if you ever need to call, please call (801) 410-1360. The "office" on-site at The Omni is not really an office, and there are no office hours there. Please consider my office at the address above the office for The Omni as well. I'm glad you've had a good experience living here for the most part, and we're happy you'll be staying!
It s a great place to live in if you re 20-25 years old.
|Recommended: Yes
The apartment complex has a range of 21-25 year olds (working professionals/recent college graduates). The maintenance crew is great. On the other hand, the managers are horrible (they are rarely home and you can t get a hold of them in a case of emergencies). If I had to invite someone to live at The Omni, I would warn them about the management.
Hi Akza! We are so sorry you feel that way about the management at The Omni. The managers live on-site, but the office is actually at The Isles, located at 727 N 300 E. The manager is there Monday-Thursday from 10am-6pm and Friday from 10am-4pm. Please feel free to come by anytime with any issues you may have, or call at (801) 410-1360, or send an email. We're glad you've decided to renew your contract for another year anyway!
Great place to live|Recommended: YesWherever you choose to live you are going to have problems with land lords, rent, and maintenance etc. But in my opinion, OMNI has been the best place to live for many reasons including the apartment units, parking situation, and the ward. OMNI is the best kept secret in Provo. Yes it is further away from campus than other places but it is worth the walk, drive, or bike. This is an older ward because of the distance from campus. A lot of people working, grad students, or senior undergrads. Yes the complex is not perfect but that is because stuff happens and that is life. But it has been the best place that i have lived in my years in Provo.